CSRA Multimedia, Inc. is proud to announce The SHOW CASE™ -
An all-in-wonderful kiosk to make your tabletop display a crowd stopper!
Portable | All in One | 24" Touch Screen
Cloud Based | Update Remotely
Scroll through and click on the screen layouts below; these were used on The SHOW CASE™ at various events - The versatility and powerful simplicity are obvious!
Swipe to advance photos in slideshows | Select videos from YouTube playlists |
Fill out forms | Display web pages | Update remotely | And much, much more!!!
The SHOW CASE™ leaves PowerPoint way back in the dust!
Scroll down and click on graphics below each description to see functional layouts in action. Make the browser full screen for the demo (upper right corner of your browser - either three dots or bars). Preview demos take a few seconds to load; please be patient.
Tia Savage of
Cool Care Heating & Air
had this to say after using The SHOW CASE™:
"We recently used The SHOW CASE™ from CSRA Multimedia to enhance our display at the Columbia Home Show. It was a last-minute request, but CSRA Multimedia's support was amazing. They helped us put together photos showing our work, and even put together a loop of supplier videos. The process was very easy for us to follow.
Being able to use the touch screen to rapidly flip through the photos to find just the right one, made showing our products & service easy. The photos of our Yellow Lab were the most popular! Having the videos playing beside the photos really helped showcase our business.
We would recommend The SHOW CASE™ to anyone who does trade shows, presentations, etc."
The SHOW CASE™ is a brand-new product created and developed by CSRA Multimedia, Inc. to address several needs for the road warrior doing trade shows, fairs, lunch and learns, or other tabletop demonstrations and presentations.
FEATURES:
1. Small & portable - Measures just 24"X18"X4"; easy transport via attached wheels/telescoping handle.
2. Easy Internet access - Quick cellular connectivity to Verizon towers. No more worries about WIFI passwords, or competing for limited bandwidth! You can switch over to WIFI if you'd like, to save on bandwidth usage.
3. Easy web-based updates - Remotely updated from any PC/Mac - even while you're in route.
4. Powerful Flexibility - Show loops of photos, videos, web pages, leads capture, live video feeds, etc. - anything you can get a web address for.
5. Complete solution - This is all you'll need, or can be a really cool addition to your existing booth display.
6.
Quick set up
- From car to fully operational in 5-7 minutes. Set it up, turn it on, go get coffee, and you're open for business.
BENEFITS
- Wow, this list could go on forever:
A. Be the market leader
B. Engage your clients
C. Give a consistent message
D. Increase sales
I know what you're thinking "I can use my Ipad or laptop and do all that". I'll give you the nod for being smaller and lighter, but keep in mind this has a 24" touch screen; that's wider than two Ipads or laptops side by side. Also, this has built-in signage space when operating. Finally, it contains a full-power PC, so your Ipad can't play some of the content that it can. One more thing, it's equipped with an HDMI port that will allow you to connect to a large TV or projection system. try that with your tablet...
Please contact us at 803.270.4159 or via email to learn more about The SHOW CASE™.
Please check back soon, as we are updating materials regularly.
CSRA Multimedia - Your one stop shop for The SHOW CASE™, Digital Banner Systems, AV equipment rentals & installs, video conferencing, video production, digital signage, web site development and personal history preservation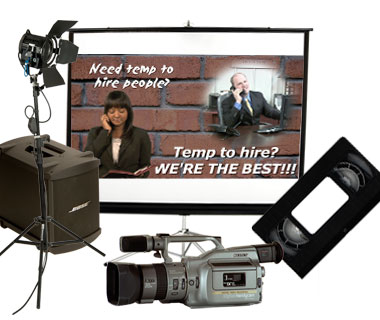 Please
contact CSRA Multimedia
to let us know if there's anything that we could do better.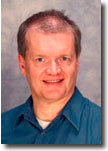 We delight in making your experience with CSRA Multimedia a memory full of fun and thanksgiving. We really enjoy making you look good in front of your team!
Thanks & God Bless!
Dr. Jeff Siler, Eye Candy Maker
CSRA Multimedia, Inc.

Dr. Siler isn't just good at multimedia, he's an accomplished chemical engineer. That's what the PhD is in; he's worked for 24 years in process engineering and research and development. You can click below to view Dr. Jeffery Siler's
process engineering and research and development resume.
CSRA Multimedia's approach to business is simple - we take the guess work out of your project. We make it all happen the way you hoped it would, and all at a reasonable price.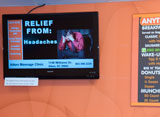 We probably have the services that you've been looking for, but didn't know where to find. Whether you are in need of audio-visual equipment for your company's end of year awards banquet, or setting up a video conference between remote office locations. Maybe you're setting up digital signage for marketing to your lobby traffic, or redoing your web site.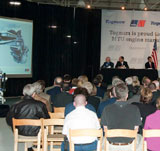 Whatever you're doing or needing help with, we're a good resource. Please invest some time and peruse our site. My title below says "Eye Candy Maker". I call myself that because we always strive to make your project be visually appealing & practical. The "Eye Candy" is the use of professional graphics, stock video, etc. to get a high-dollar look without a high-dollar price tag.
We have 14 categories of services and probably have what you're looking for. Please click on the list below to learn more. We also have pages and pages about each topic in the navigation bars above and that will appear as left and right sidebars. We are ready to be your multimedia handyman helping you with any challenges you may find.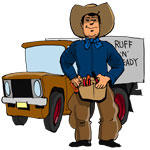 Total Visits to the CSRA Multimedia Web Site Are