An audio mixer will be mandatory for your system.
Balancing and blending the audio from one or more laptops, lavaliere mics, handheld mics, DVD/VCR player, etc. is critical to ensure that your audience is informed and entertained. You want your audience to focus the materials being presented. You do not want the audience to strain to hear the video, cover or have to shield their ears from feedback or audio that's too loud.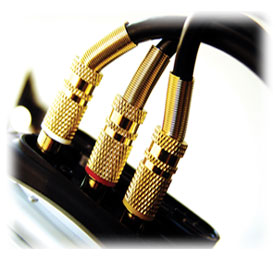 CSRA Multimedia can install a quality
Yamaha
or
Mackie
mixer into your system. Generally, a 12-16 channel mixer will be adequate for your meeting hall. These mixers will have six mic inputs and the remaining channels will be well suited to handle inputs from laptops, DVD/VCR players, etc.
An additional component that you may want to consider will be audio compressors on the microphone inputs to the mixer.
A compressor's job is to reduce the range of audio inputs by reducing the magnitude of the audio signal. The effect of this process will be to have a more even level of audio output to the speakers.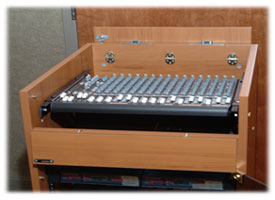 Don't worry about not understanding the techno speak I just used. We will walk you through the process of designing your audio system for you conference facilities. The result will be a sound system you can be proud of and one that will bring years of dependable value to your meetings.
Let us help you do it right the first time. Contact us at CSRA Multimedia so that we can discuss all of your questions about compressor or mixer installs.
It's a lot more fun to discuss the upcoming project that is a new installation or an upgrade, rather than trying to fix something that another company put in....