Good microphones = Good Sound.
This may sound rather simplistic, but quality microphones are essential for clear sound. Bad audio is remembered long after the event is over.

CSRA Multimedia uses high-quality mics in all their installations. Quality products from Shure, Yamaha, Sony, Sennheiser, Mackie, etc. are common!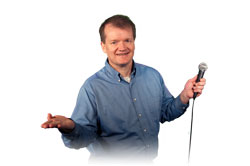 Your system will most likely require wireless lavaliere mics for the presenter and/or the facilitator. Corporate boardroom or panel presentations will generally require one or more handheld microphones with tabletop stands. You may desire to have a mic at your lectern.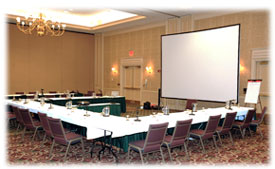 Cardiod mics help reduce the possibility of feedback by reducing ambient sound pickup. This is especially important when your presenters range from the boomy-voiced large man down to the soft-spoken petite female. Cardiod mics are fine when you're faced with these meeting challenges.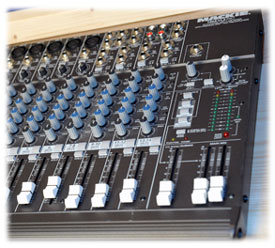 We use the quality brand names so that your name will be synonymous with quality meetings! CSRA Multimedia can help you select the types and quantity of microphones for your installation.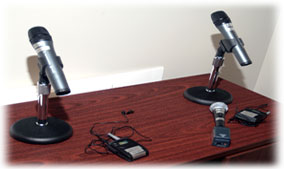 CSRA Multimedia can equip your mobile presenter who will be working the meeting from the lectern and roving about the floor during the Q&A sessions. The photo on the right just above shows the types of mics that we equip clients with for the mobile meeting participants. We can also set up your meeting space with an array of tabletop mics for the board meetings or panel discussion (above left).
Call us today or email CSRA Multimedia to discuss your
microphone installation
needs or if you are retrofitting an existing space to create conference rooms.