Board Meetings Setups - At Your Facility Or On The Road
CSRA Multimedia can help you set up for all your board meetings, whether the meeting is for your corporation or for the professional organization that you serve on as a board member.
Board meetings typically have similar needs no matter the size of the company or board. You will need some type of projection system or flat screen TV to show presentations, reports, spreadsheets, etc. Also, you will need a conference telephone that can easily be heard by all meeting participants.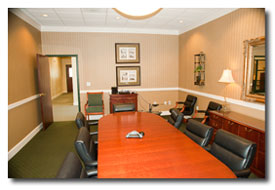 Perhaps your board room meetings will require video conferencing cequipment. You may need to look at purchasing a system for your company due to increased travel needs by your staff, and this would be a great way to reduce or eliminate a lot of it. Maybe you need to rent a system for the 2-3 calls you'll make each year. No problem - CSRA Multimedia can help you either way.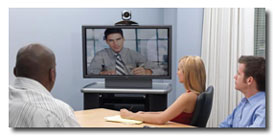 Maybe your board meeting will need to occur in a hotel conference room. We can take care of your needs there. The photo below was taken after we had set up for a engineering executive council board meeting in a hotel. We can provide
microphones
and a
sound system
, as well as writing pads and easels. Need a
conference telephone
? No problem. Need a
projector
and/or
screen
? No problem. Need anything else? No problem.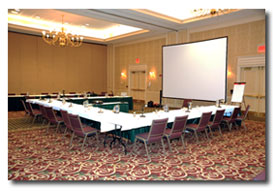 You say your company isn't big enough to need boardroom capabilities? Maybe not, but you still have a lot of staff meetings, and sometimes you may need more AV equipment than you have on hand. CSRA Multimedia can help you with all of your needs - large or small.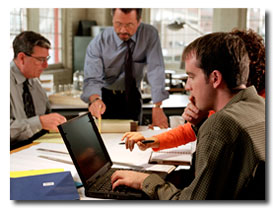 Contact CSRA Multimedia soon to discuss your
board meeting setup
needs.