Conference production is serious business. Your members and their guests have spent a lot of money to attend this conference. You want to make sure everything works - so do we!
CSRA has produced conferences for the American Institute of Chemical Engineers, and a number of technical meetings for businesses such as MTU Detroit Diesel. We know what we're doing, and the results will be predictable.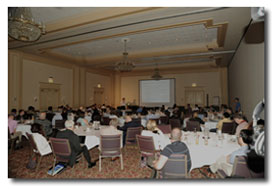 We'll work with you to size the equipment properly, whether your conference will have 50 people or 500+. We can provide sound and microphones to ensure the speaker, as well as the audience members during Q&A portion, are heard.
Need flat screen monitors for tabletop displays in the breakout rooms? No problem. Want to
videotape
the meeting for possible
DVD production
later on? No problem. What about easels, marker boards? you guessed it - no problem!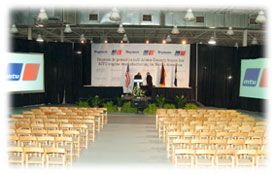 Your audience will see a neat, polished, professional array of equipment. Back stage will be equipped and arranged in a functional way to ensure that we can handle any unforeseen problems.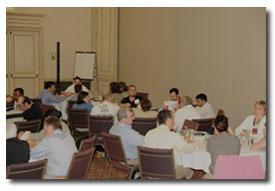 Please contact CSRA Multimedia to prepare for a successful conference production and support before, during and after.