CSRA Multimedia can help you produce a workshop for your professional organization or civic group.
Workshops are invaluable for allowing your team to step back and focus on areas of strength, and to improve areas that could use some help. They require a lot of expertise in several areas; the presenters need to know their stuff, you'll need a good facilitator, etc.
One area that is critical to the success of your workshop is the AV equipment and resources. Nothing makes or breaks a workshop quite like the AV equipment. Faulty sound, projector not bright enough, PowerPoint resources not functional, etc. - things can turn ugly quickly.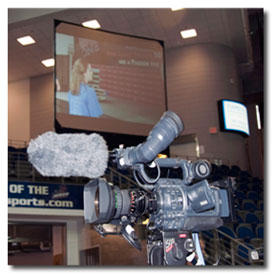 We've been involved with audio-visual setups for workshops for over 14 years, both as a corporate employee and as a small business owner. We've had workshop attendees that ranged from business owner to congressmen. We've had to jump in and make the PowerPoint that was created on a Mac work properly on the PC being used for the presentations.
We know what to do, and to help the AV portion of your workshop be a transparent, seamless, and most importantly painless experience for you!
We can provide videography services as well as DVD and CD production of all workshop proceedings. We can also provide you with disc duplication before and after the meeting.
We can also provide
video conferencing
equipment for your workshops if you need interactivity with remote team members of other organizations. We can also provide a
live Internet webcast
of the event if interactivity is less important.
Whether the workshop is attended by 5 people or 505 people, we can provide all of the equipment needed. Working with CSRA Multimedia will ensure that your name will have praises attached to it in any conversations involving the workshop after its over.
We'll be able to set up the individual work areas for some one on one time between attendees and workshop trainers.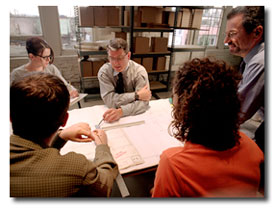 Contact CSRA Multimedia as soon as you begin the planning for your next workshop. Let the heartburn be caused by the attendees eating too many snacks during the break - not because of the AV equipment...