Need to have a video shot, or planning an event - not sure where to start?
We understand. You have a lot on your plate, and it's important that your event is a success. Many times your board members or clients are in the audience; these are the times that you want everything to look and perform at its best.
In this age of ultra competitive markets, you can't afford to trust your event to just any company. You want to trust your event to a company that knows what they're doing and is committed to your success.
CSRA Multimedia is just such a company. We care deeply about making your event a success, and we will go to great lengths to ensure that everything works as expected. We don't consider the event a success until we see your smiling face after the event.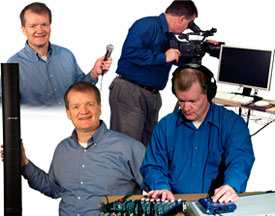 The picture above says it all; I wear a lot of hats during an event. Sometimes I only have to focus on the sound. Sometimes I am helping you plan on what to include. Sometimes I'm overseeing the video shoot. I definitely see schizophrenia as a marketable commodity in my business...
We've been focusing the discussion thus far on events, but what if you need to get a video shot and produced? Yeah, we do that too.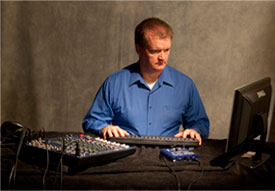 Several of our capabilities and services can be utilized on location as part of your event, but we have several capabilities that we can offer in our studio. We might need to do some production in house prior to your event. Click on the list of services below to learn more:
As you can see, we can come on board to help you with a single aspect of your event's AV and multimedia needs, or we can take care of helping with you with all of it. We strive to cover as many bases as you need us to help with. We want the technical aspects of your event to be transparent and out of mind for you. This will allow you to focus on the matters that are your specialty during the event.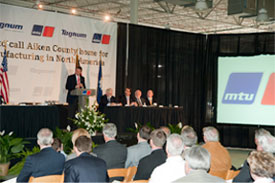 We have tried to arrange the information about our array of services in an easy to navigate series of links to the left, above, and right of this page area. You can click on the appropriate links around the page as well as find links to what your looking for in the tables below:
Please contact CSRA Multimedia today if you have an upcoming
event
that will require you to rent any audio-visual equipment. Please call on us for any
video productions
you might be involved in. Your peace of mind is our #1 priority!