Backdrops are the icing on the cake of your scene. Whether you're doing a video shoot or a few promo photos, having a backdrop can really set your subject apart in the scene.
Take a look at the image we shot for my business. This one involves the use of a green screen in the background that will allow me to knock out the background and use whatever background shot I want. The table is actually covered with a nice black satin backdrop.
Please check out our page on green screen work to learn more about creating a transparent background for your photos or videos.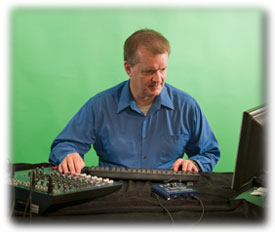 The photo below was a portrait of our younger children. Isn't that blue satin backdrop gorgeous? The kids look good too!
Backdrops can really set your scenes apart.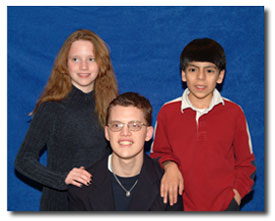 Backdrops can really set your scenes apart. Below you can catch a glimpse of me with my lovely bride of 32 years (it was 24 years when this was taken) at a Church Valentine banquet. The tan curtain was a no brainer when we were looking for a backdrop.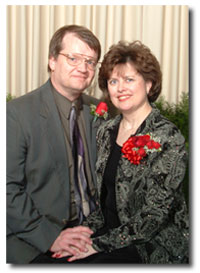 Here's another shot with a backdrop taken during the same session as the first shot we showed you. This one was taken with a tan/green backdrop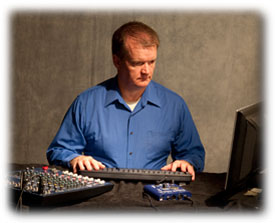 Please contact CSRA Multimedia about available
backdrops
for your next video or photo shoot.