Need a business card CD produced?
Good things do come in small packages!
Business card CDs are a great way to promote your products and services. They are a novel way to make sure you get noticed. They can easily be placed in a folded cover letter and mailed in a #10 envelop to a prospect.
Business card CDs can contain a variety of data including: catalogs, spreadsheets, videos, brochures, you name it. They can contain web pages and auto-open to your home page, or any other pages you desire.
The disk label shown below was used on a photo album CD to capture the project history in photos. The client was very happy with this finishing touch to a great piece of engineering work.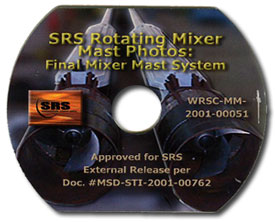 CSRA Multimedia uses business card CDs to promote our products and services. Below is an example of marketing materials we send out for our sports highlight video production service. This disk contains a web page with links to an enclosed flyer as well as links to YouTube videos of completed highlight video projects. There are also links to send us an email as well as to visit our web site.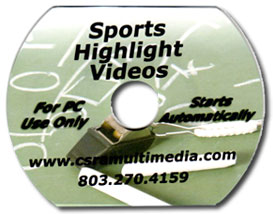 Business card CDs are a great way to send content to someone that they can read, watch, flip through, etc. The ability to add links to online content mean that this form of marketing materials will always be up to date.
Please contact CSRA Multimedia today and learn how business card CDs can be a valuable asset to market and brand your company.