Need to get a CD produced for your business or organization?
CDs still have a useful role in your business.
This is particularly true if your business involves training or workshops. DVDs are cool, but pretty much only useful for playing a video or movie. CDs on the other hand can deliver a ton of content to your clients or attendees.
A workshop CD could contain a compilation of presentations from all the speakers in the form of pdfs or PowerPoint files complete with any videos or hyperlinks to websites. You might even include the attendees' contact information in an Excel spreadsheet, so that everyone could add this critical information into their contact manager. Toss in a page or two that has links to event photos and contact emails and/or websites for the event sponsors and organizers, and you have a pretty powerful package of information that can easily be made available to everyone.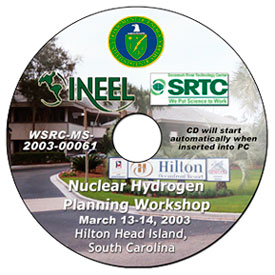 The example disk shown above was a workshop compilation very similar to the scenario described earlier on this page.
We built an interactive interface to allow the users to peruse all presentations as well as add the attendees information to their contact database. An interactive photo album was included to preserve the memories of the great interactions that everyone had while at the conference. We've even included an example of the artwork that we created for the CD jewel case cover and tray insert. These projects can become pretty involved...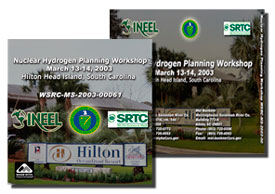 CSRA Multimedia can help you with all aspects of your interactive CD project. We've produced CDs that were interactive projects made with Macromedia Director (I'm dating myself with that one...), Adobe Flash, or delivered as a website on a CD.
Maybe the CD just needs to be a video with a flyer and a link to your website. No problem. Maybe it needs to be a highly involved project, with links to YouTube videos, presentations, animations, websites, etc. No problem.
Will you need copies of your CD? How many? 15? — no problem. 1,500? — no problem!
Please contact CSRA Multimedia today and find out for yourself that whatever you need for your interactive CD production — it's no problem!