You finally decide to pull the trigger on organizing your family photos into something that can go on DVD. Naturally, you come across a bunch of 35 mm slides and want to incorporate some of those into this project. Wait a minute - there's also several video tapes that should go on this DVD as well.
Gets pretty complicated pretty quickly, doesn't it? Are you sure you want to tackle this by yourself? As busy as you already are, maybe a call to CSRA Multimedia will convince you that it makes a lot more sense to just have us do it for you.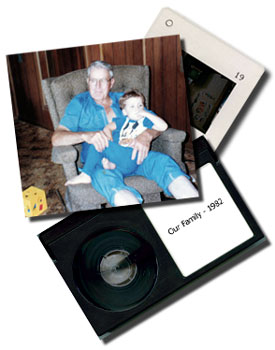 We've done a lot of this, so we can greatly simplify the process for you.
The main thing we will need you to do will be to go through the tapes and select the segments that need to go into this highlight video. Then, it's a simple matter to lay out a story board with the photos, slides, etc. in the order you want, and to tell us where the video clips go.
In addition to the DVD video collage, we can put all the photos, slides, etc. together in a scrapbook CD. This will allow you to easily make copies of all those great photos for everyone! See our digital scrapbooks page for more information.
This topic has focused on family and friends and wonderful memories, but photo and video collages can come in handy at work as well.
Keep this in mind the next time you hear of a retirement party being planned, or perhaps a major project has successfully reached an important milestone and you need to preserve the moments. Call CSRA Multimedia when your team needs help.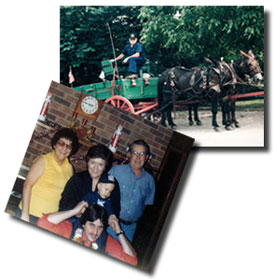 Be thinking of things you'd say if you decide to narrate this collage. Maybe you'l decide to jot some personal notes no the photos. Our
personal history preservation
section can help you with a lot more information and ideas. You'd be amazed at what a wonderful tribute you'll be able to create that will make a great holiday gift.
The DVD is a wonderful way to share this with family and friends - all you have to do is burn extra copies.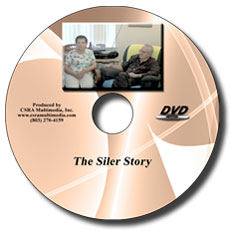 Contact CSRA Multimedia as soon as you can so that we can get started on creating a photo and video collage of your loved ones.