Sports Highlight Videos
Here are several examples of sports highlight videos we have produced. You can scroll through the thumbnails on the left and click to watch highlight videos of basketball, footbal, and soccer.
The Matt Hazel football highlight has been viewed over 2,000 times since it was uploaded on 10/14/09.
You've coached them this far - help them make the biggest play of their career!
Athletic scholarships are a very competitve market. There are a lot of great athletes competing for available money, and schools can afford to be selective about who gets an offer. Your players need to capture the attention of athletic department heads. CSRA Multimedia, Inc. can transform the game tapes into a sports highlight video to showcase their touchdowns, 3 pointers, home runs, goals, etc.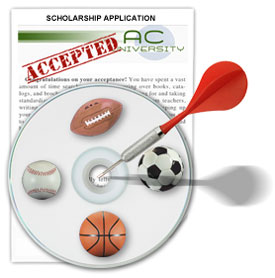 Let CSRA Multimedia help you and your protege create a highlight reel of them playing their best. We work with you to take the plays and moves that you and your rising star select and edit them together with your player's vital statistics. The plays are introduced and if possible your player is highlighted in a freeze frame at the beginning of each play to allow the coaches and athletic directors that receive the finished product to be able to identify your player.
They get a professional DVD to impress the athletic directors on their "A List" of schools and the video uploaded to YouTube. Imagine hundreds of coaches and athletic directors having access to their great plays of this season...
Go by any head coaches office and there will be a huge pile of DVDs lying on the floor unopened. The ones that are opened are generally labeled with a Sharpie pen - definitely NOT professional looking!
Our highlight reels are an impressive looking package that will help your star to stand out from the herd. Give your player the competitive edge he or she needs at this critical point in their career.
Afraid that you're too far away from our Aiken, SC office to be able to work with us? No problem.
It's easy to mail us your raw materials and we can discuss the project over the phone. We'll upload a draft to YouTube for your review. It's that easy!!
We haven't mentioned gymnastics, dance, judo, etc., we can help you with highlight reels in those activities as well. Your dancer or gymnast is going to need an agent or trainer to make it at the next level - they need a highlight reel of their best moves!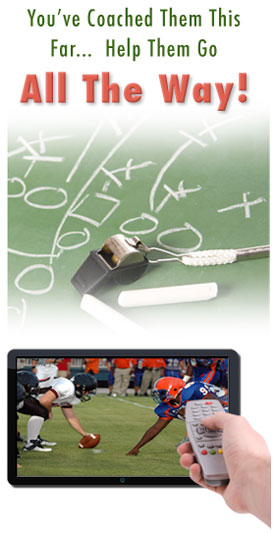 We team up their skills and our expertise to help them score a scholarship. They bring their tapes, DVDs, and photos, and we'll do the rest. Whatever the sport: football, soccer, baseball, tennis, golf, basketball, etc, CSRA Multimedia, Inc. will exceed your expectations!
Please click to dowload a brochure we created summarizing sports highlight videos. It is designed to be printed on a full sheet of paper and folded. Page one is the outside two pages, and the Page two is the inside two pages.Contact CSRA Multimedia to discuss having us create a sports highlight video for your athlete today!