Turning the raw footage into the finished product.
There's a lot more to producing a video than simply pushing the red button on the camcorder and then having a DVD pop out of the back of the camera. A lot of video editing is needed to create the final product. There's the raw footage, background music, sound effects, graphics, etc. - lots of work goes into every project.
CSRA Multimedia has been editing video for 14 years. Most of it we shot, but sometimes we get other people's footage to clean up and edit down to the final product. Either way, we're happy to do it.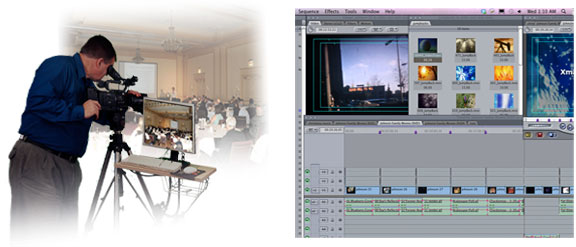 Please contact CSRA Multimedia today for any
video editing
you might be involved in. Your peace of mind is our #1 priority!