Content management - do it yourself and save!
One of the main complaints people have about having someone build a website for them is that they have trouble getting the content updated.
Nothing is more frustrating than sending some your webmaster some new photos of your product launch or grand opening, and then waiting for weeks or sometimes months before the information is uploaded to the Web.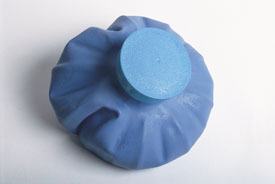 Content management - let us take the headache out of managing your website.
There are many ways to set up a website to allow you to manage the content yourself. We generally enable Adobe Contribute as we create the website in Dreamweaver. This gives the website owner the ability to log into the website from Contribute's interface, and then add their new photos or text. The user can even create a new page or two if they want.
Here is an example of a real estate website that we did that has Contribute enabled so that the client can log in and update the featured rentals -
Fox & Hound Realty
.
Another method of enabling the user to do their own updates is to leverage the power of your business' Facebook page. We can embed the link to one of your businesses facebook pages, the Events page for instance. That will allow you to post things to your Facebook page, and then they will update on your web page.
That's a very powerful way to take control of managing content updates on your website. You can't change the layout of the Facebook page, but it really makes it easy to update your website content.
Here is an example of a client's site that we recently started. It is a traveling basketball league here in Aiken, SC - Aiken Elite. The client wanted to be able to update schedule and game information easily.
There will be some cost involved to go back and modify your existing site to allow for content management. The cost will be cheaper than having to depend on your webmaster though...
Please contact CSRA Multimedia to discuss adding content management to your web site.