A website makeover can make money!
If your website is more than two years old, chances are that the website design isn't current with today's standards.
It's possible that some of the code that your web pages contains (that geeky stuff that the computer reads) may actually be penalizing you when Google or Bing rank your pages.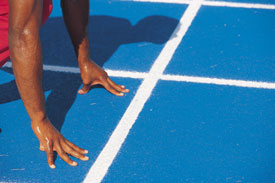 A makeover can get your website back in the race for creating new business.
The good news is that CSRA Multimedia can take the existing photos and text on your pages, and create modern-looking web pages that are compliant with today's standards.
It's amazing what a website makeover can do for our company's Internet presence....
CSRA Multimedia can add links to helpful resources, or maybe a YouTube video that you created to promote your business. Maybe a form for clients to send in specific questions would help. We have over seven years experience in building and redoing websites, so you can rest assured that your new website will look good, be functional, and more importantly bring you more business.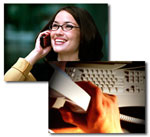 A makeover can get really jump start the email and calls coming in.
We thought we'd show an example of a website makeover that we did for a client.
Please click on this link to see the old style website that the client came to us with:
Now, click on the makeover that we gave Sunbeater's website - big difference!
I think you'll agree that the new version is better. Please click around all the buttons except the "Home" button. If you click the "Home" button you'll see a catalog that was added to the home page after our redesign of the site; but do please go check out the catalog and pick up some fine products from Sunbeater.
Please contact CSRA Multimedia to discuss
giving your website a makeover
.