Need one or more projection screens for your next event? We can take care of that
Wait a minute — do you know how large of a screen you need? Do you need front or rear projection? How many screens will you need?
The list of tasks seem endless and you have plenty to worry about - coordinating with all presenters, contacting the caterer. You shouldn't have to worry about having the correct projection screen.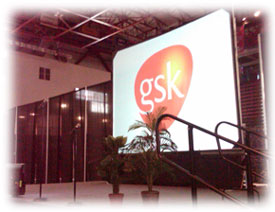 CSRA Multimedia has been involved in providing projection screens and helping set up successful meetings for over 14 years.
We can provideyou with the appropriate tripod projection screen for your corporate training workshop, breakout sessions, you name it.
Please click on the tripod screen below to see a photo gallery of projector screen rentals that we've done.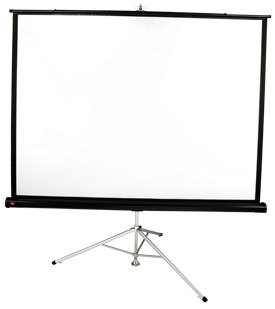 Whether you need to rent one projection screen or your event needs ten or twenty screens, you can count on us. We strive to give you your money's worth on every project we are involved with. We are ready to go to work for you.
Please contact us soon to discuss your projection screen installation needs.