We all feel better when we get 3rd party recommendaitons. We have spent a lot of time describing what we do and hopefully communicating that we strive to do a professional job with wahtever project we do.
Still, it always helps to hear from others. Below are several testimonials from both corporate clients and individuals we've worked with. It always makes us feel good to know we've made somebody's day! Read on below to hear what our business customers say: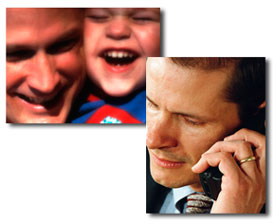 Wade Blackwell - Puchasing Manager at SEW Eurodrive, Lyman, SC
"We chose CSRA Multimedia to design and launch a new digital bulletin board system for our facilities. During the process I was very pleased to learn that one of Jeff's biggest qualities is his ability to listen and turn ideas into reality.

I was very impressed at Jeff's ability to think outside of the box and find creative solutions to problems."

Lauri Sojourner - Executive Director at the Gravatt Camp & Conference Center, Aiken, SC
"Jeff is high energy and creative. He works with his clients to find the best services to meet their needs. I recommend him to anyone looking for multi-media services."
Matthew A. Herpich - General Manager, USCA Aiken Convocation Center, A Global Spectrum Managed Facility
"Jeff Siler and CSRA multimedia has assisted USC Aiken with a multitude of events and programming over the past couple seasons. He has a wide array of talents, and they lend to making sure the customer has what they need. We appreciate Jeff, and all that he has done and will continue to use his services when our staff can't facilitate the need of our clients."
Will Williams SCCED - Director, Economic Development Partnership for
Aiken and Edgefield Counties
"Jeff and his CSRA Multimedia team has provided media support for the Economic Development Partnership at many of our events. The finished product that we receive has always been professionally done and we have used this in our marketing program. We also recently contracted with him to convert our old VHS tapes into DVD format. Not only was I pleased with the quality but also the turnaround time on this project. He has always been responsive to our requests and he has been able to recommend solutions that we had not considered. I am glad that we have a resource like Jeff Siler and CSRA Multimedia Inc in our town to assist us. Best regards, Will"
Tracy Fredrychowski - Owner, Search Engine Academy of South Carolina
"Jeff, Oh my GOSH!! It is wonderful you did a great job I just now was able to look at it for the first time. We are on the road and this is the first time I was able to work on emails. I just love it. Jeff I never dreamed it would be so nice THANK YOU!"
Matthew C. Jordan - Vice President & General Manager of
Colin A. Houston & Associates, Inc.
"Jeff provided my company with the top of the line technology in video conferencing, enabling us to interface with our clients abroad. He was supportive throughout the entire process and his fa cilities saved our company thousands of dollars in overseas travel. He's professional, knowledgeable and been a pleasure to work with."
Ben Burnau - Owner of
SRS Employee Assocation Store
"Thanks, Jeff.

This has been a relief to have you helping us out!"
Here are testimonies from some of our happy customers:
Willis Jolly - Owner, Jolly Digital Media
"Thanks so much for the diligent work you have done for so far. You have been a tremendous help with the material provided and the technical support these past months. Thank you Jeff."

"Hey Jeff, Got the DVD yesterday and it is great. Thank you very much." Cathy S. of Bluffton, SC
"Jeff: Got it!! Came last night and it is great." Deborah E. of Columbia, SC
"Got the video today. It is great. Thanks." Karen L.D. of New Vernon, NJ
"Jeff, Thanks so much for making our Church homecoming DVD. Everyone loved it. Thanks again" Kelly & Chris Doster of Graniteville, SC
"Jeff- I just wanted to thank you for the video that you done of Daddy. We watched it tonight along with Jeff and Kim and we all loved it. I just wanted to thank-you again for the video, it means more than you will ever know. Take care." Denise F. Corbin, KY - owner and operator of
Kentucky French and English Bulldogs
"DVDs were great, you really did an excellent job putting the films together. Thanks. And yes they brought back some good memories" Gene S. of Augusta, GA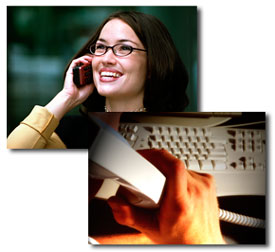 "Got the DVD's. They are great!! Love the show video. One of the best I've seen. Thanks so much and happy holidays!" Claudia
"Jeff, Thank you so much for the perfect slide show - you captured the feeling of our wedding day in 3 minutes. You are the best! Love, Miranda" Miranda S. of Aiken, SC
"Hi Jeff, You did some work for our family last year taking old movies and putting them on DVD's - Greene Family. Everyone loved the work you did and will cherish the DVD's. I'm sorry it's taken me this long to thank you." Lynne B. of Aiken, SC
"Jeff - THANK you for your services - I am DELIGHTED with the video & casing - THANK THANK THANK you for getting it done - it is on it's way to the Prospective Buyer / Trainer - can't help but believe it'll make an impression! I wish you & your family a very happy Thanksgiving!!! I look forward to working with you again in the future!!! " Shari D. of Aiken, SC
"Dear Mr. Siler, On behalf of the family, we wanted to thank you so very much for all of your efforts in transferring our 35 mm film of our parents memories into the DVD's for us. They will be a treasure to all of us for many years. I suppose I still continue to be amazed by modern technology, even though I am still technology-challenged!! Thank you again." Barbara H. of Barnwell, SC
"Dear Jeff, This is to thank you for the outstanding job you did on converting our wedding video to a DVD and our wedding album pictures to a slide show CD. The composition,music and overall production were spectacular. We can't thank you enough!" Leo and Donna M. of Aiken, SC