News Clippings - How to stop the aging process.
Fading colors, turning yellow, becoming brittle - sound like a skin product commercial? We're not talking about preserving your looks, we're talking about preserving those important items that you clipped out of newspapers or magazines.
Maybe your Dad was a decorated WWII hero. Maybe your son took first place in the soapbox derby race. Maybe your favorite charity was showcased in the local paper. Whatever the case, you probably have clipped out a newspaper article or two over the years. There are probably some magazine articles folded and stored in a drawer. You get the idea - not a great way to preserve the items long term, and not too easy to share with friends and family.
Speaking of war heroes, one of our client's father was just such a man. The magazine article and discharge papers shown below were some of the items that his son had clung to and treasured over the years. He brought us all his Dad's memorabilia, and we took high-resolution shots, cleaned them up and created a nice leather scrapbook that will be a family heirloom.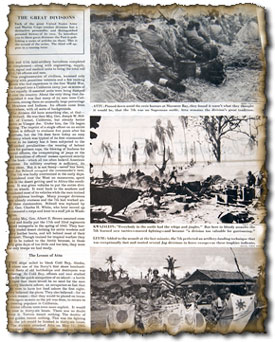 The articles were a variety of sizes and ages, ranging from newsprint and documents from 1945 (we did this work in 2010) to several pieces that his son had written in the a couple of years earlier. There was even a 78 RPM record in the collection that was a radio interview that his Father had given just after the end of WWII. The record was converted to CD and the CD was stored on a page in the bound scrapbook within a plastic sleeve that was secured to one of the pages. See our page on
converting 78 RPM records
for additional information on the process.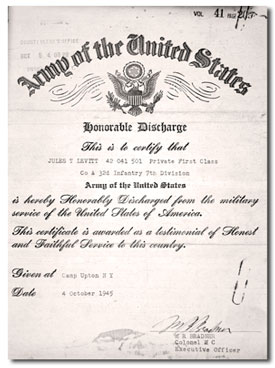 We can help you organize and preserve the family's precious printed memories. We can also get multiple copies made so that all your siblings will be able to pass on the legacy.
Contact CSRA Multimedia today and let us convert your news clippings into a beautiful heirloom. You'd be amazed at what we can help you transform that old pile of papers into digital keepsakes.